Geometry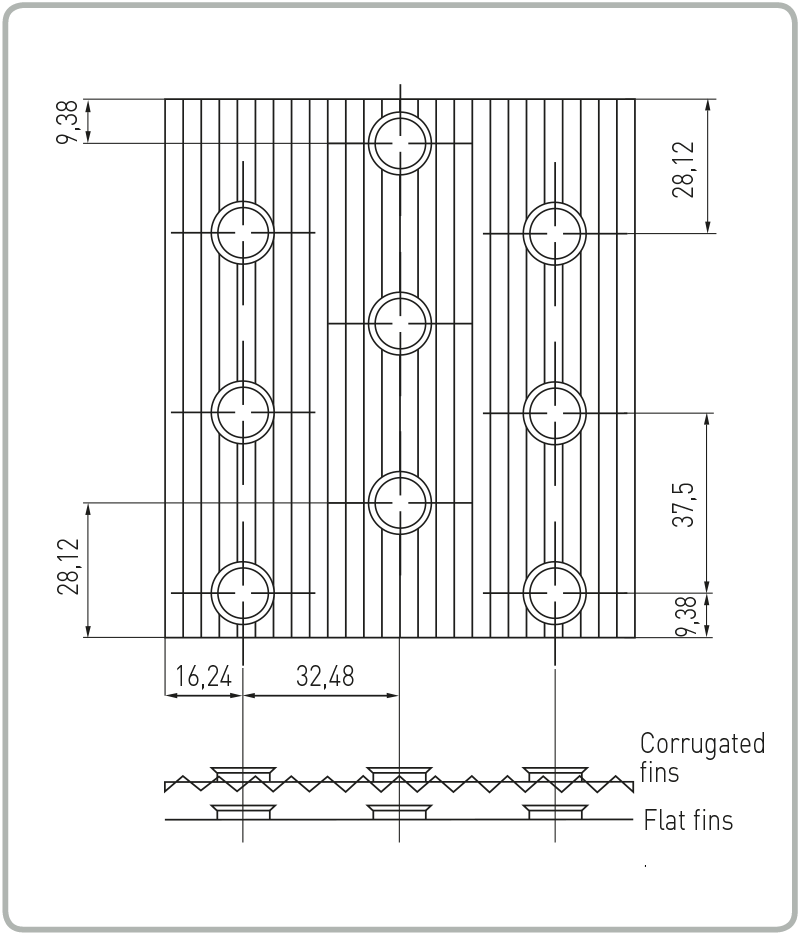 P37,5-32,5-12
Fins

Corrugated or flat

Thickness

0.15mm for fin spacing 1.8 to 4 mm
0.2mm for fin spacing 2.1 to 4 mm
0.4mm for fin spacing 3 to 8 mm
Copper: 0,1mm for fin spacing 1.8 to 3mm
AlMg2.5: 0.15 or 0.2mm for spacing 1.8 to 3mm

Tubes

Tube spacing 37.5 x 32.48 mm
Copper diameter 12.7 (1/2")

thickness

0.35mm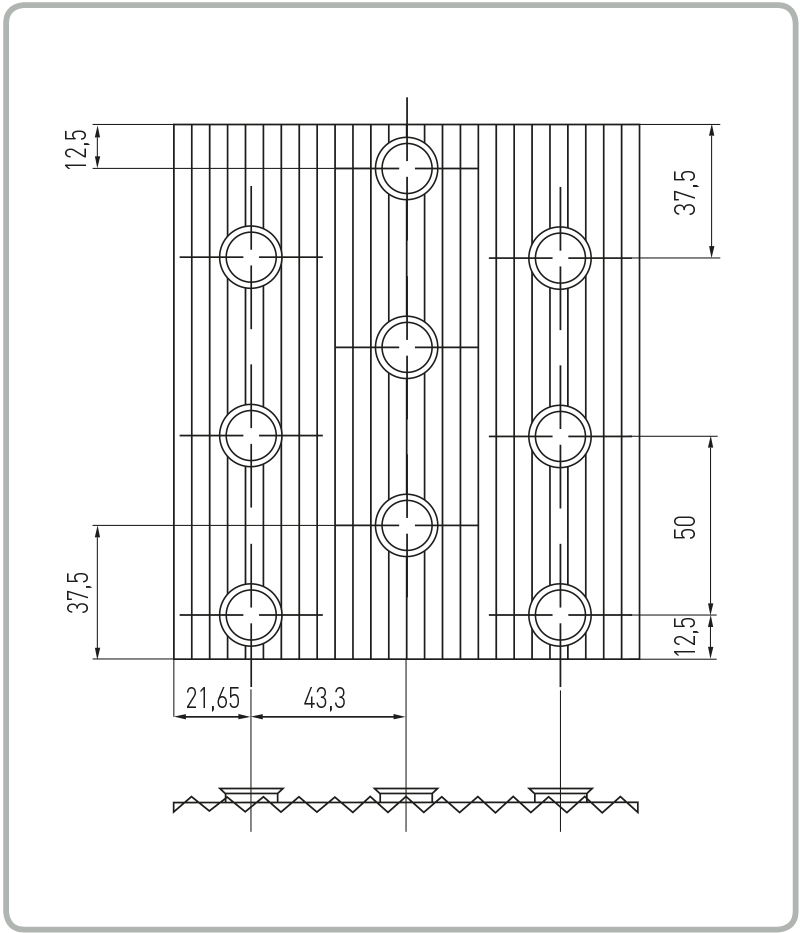 P50-43,3-16
Fins

Corrugated or flat

Thickness

0.2 mm for fin spacing 2.1 to 4 mm
0.4 mm for fin spacing 3 to 6 mm

Tubes

Tube spacing: 50 x 43.3 mm
Copper diameter 15.87 (5/8")

Thnickness

0.4 mm - 0.75 mm - 0.89 mm
Materials
Frame: galvanised steel, stainless steel, aluminium
header: copper, stainless steel, steel
Fins: aluminium, coated aluminium, AlMg2,5, copper
Production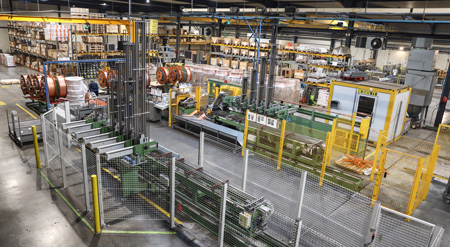 The BTN workshop covers 7000 m² and contains a modern machinery park.
The continuous production flow is ensured by the duplication of manufacturing devices.
The safety of our workers is essential.
Calculation program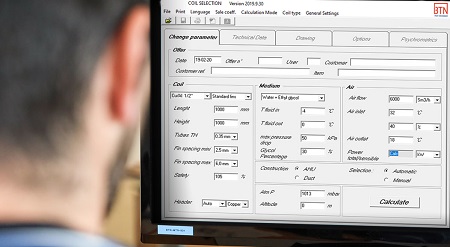 BTN has its own regularly updated calculation program.
BTN makes it available to the customer as an independent program. It can be integrated as a DLL easily into an air handling calculation software.
After-sales service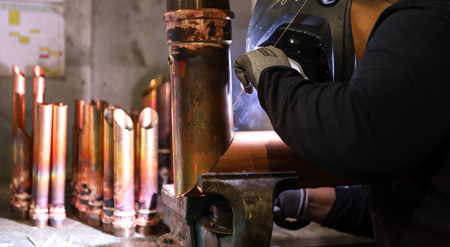 BTN has a quick-action and competent response team.
Each production file is archived, therefore it is easy to find information about all our delivered orders
Quality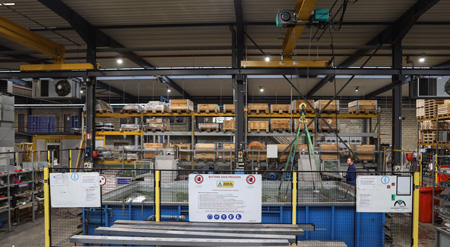 The quality of our products is a controlled criterion throughout our manufacturing process.
Our team is continuously trained according to BTN quality criteria.
Each workstation has production procedures.
At the end of the process, each heat exchanger is tested under pressure before being packed for shipment.
Our quality department considers the specific needs of each customer.
BTN has its own testing laboratory.
Testing laboratory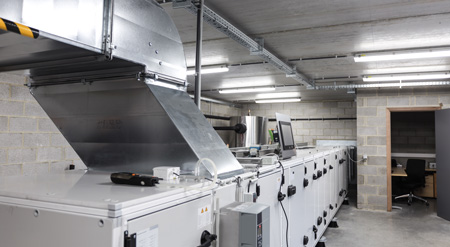 BTN has its own testing laboratory. It is equipped with an air handling unit that enables the measurement of temperature, humidity and pressure data of the exchangers.
Coils are tested in real situations and the performances are controlled.
Deadlines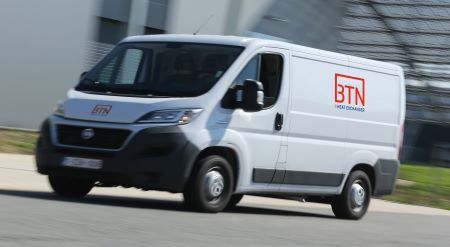 BTN offers a short delivery time: 20 working days. More urgent deliveries are also possible on request.
Our internal organisation enables us to meet our confirmed deadlines.